The metaverse—A four-part workshop
Part 3: Haptics—A feel for the metaverse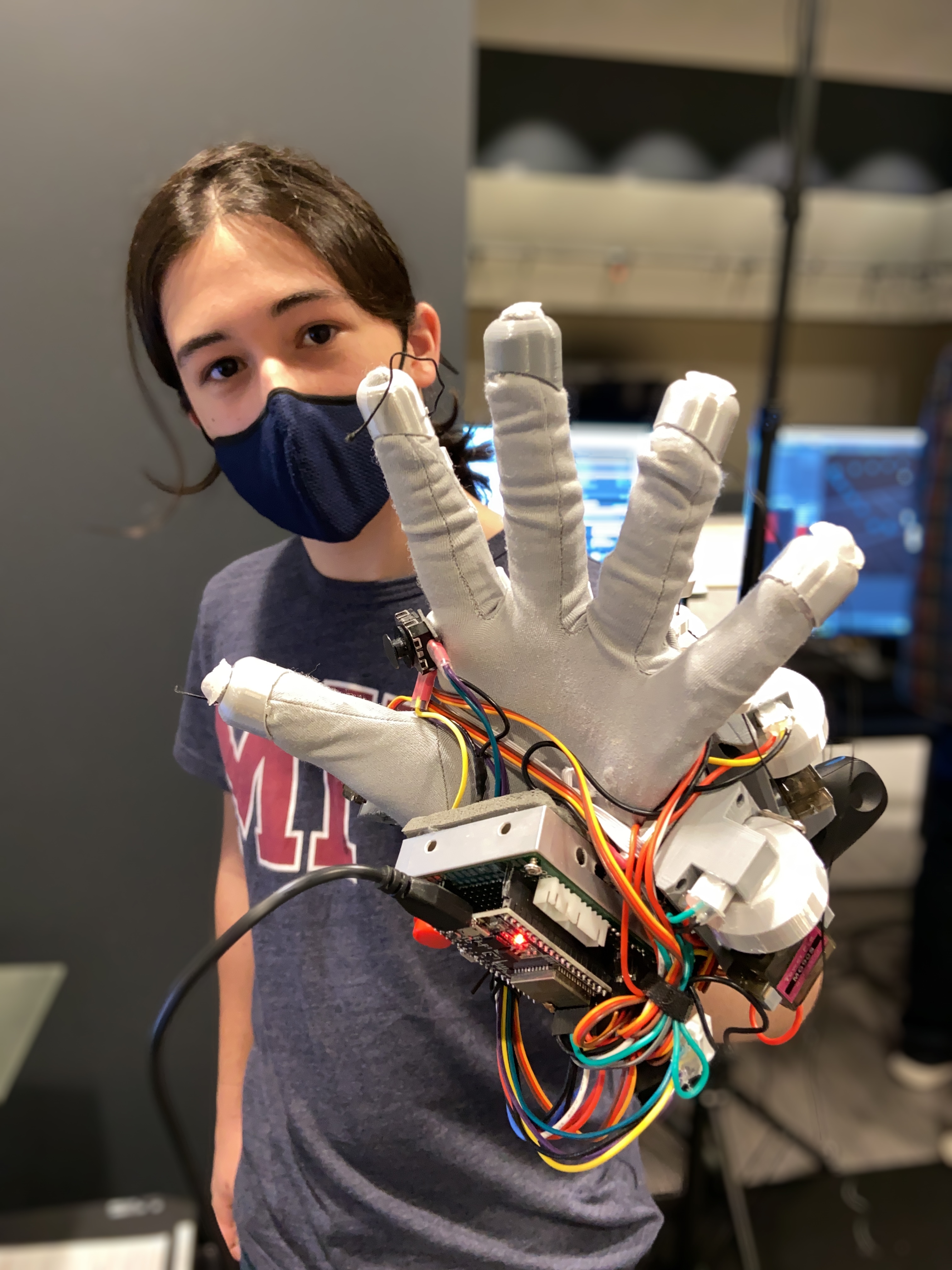 DATE: April 20, 2022
TIME: 11 a.m. – 12 p.m. EDT
SPEAKER: Lucas De Bonet, MIT freshman, VR hardware developer, and content creator
LOCATION: Virtual on Zoom: mit.zoom.us/j/95233095012
IMMERSED IN: The Metaverse is a four-part workshop that will highlight new technologies shaping "The Metaverse." As the Metaverse continues to be defined by industry leaders such as Epic Games, Unity, and NVIDIA, this series, presented by the MIT.nano Immersion Lab, will introduce you to cutting-edge immersive technologies and explore workflows for creating 3D assets and immersive experiences.
We will dive into new tools that utilize artificial intelligence and language processing for speech and character creation, then look at motion tracking for character animation, and end with a haptic technology that will allow you to interact with virtual objects and characters.
This course is designed for enthusiasts of immersive technology game development, as well as newcomers who are just curious about the Metaverse. The materials covered can be applied to a broad set of uses including research, art, animation, and virtual production. We welcome you to join this immersive series that will shine light on what it takes to contribute to the Metaverse!
February 23: Artificial Intelligence models for avatar creation (watch the video)
March 30: Motion in immersive experiences (watch the video)
April 20: Haptics, A feel for the metaverse
Summer 2022: To be announced.
While participants are encouraged to attend all four sessions, this is not required. Please be sure to register ahead of each session, as there may be downloads you need to complete. These will be shared with all registrants prior to the workshop.
>>Register for the third workshop on April 20.
>>Read about the IMMERSED series.