Confocal Raman Imaging: Applications and its underlying principles
Date: Thursday, December 8, 2022
Time: 11AM - 12PM ET
Location: Virtual on Zoom (mit.zoom.us/j/94586100937)
The WITec alpha300 series Raman microscope will be joining the Characterization.nano toolset in January 2023 for a one-year demo. User training is expected to begin the second week of January. Schedule a training | View the instrument page
Abstract
Raman imaging microscopy is a powerful and versatile tool for chemically characterizing materials. It relies on the Raman effect, in which a distinctive energy shift in photons scattered by molecules serves as a "fingerprint" that can reveal the distribution of sample components in three dimensions.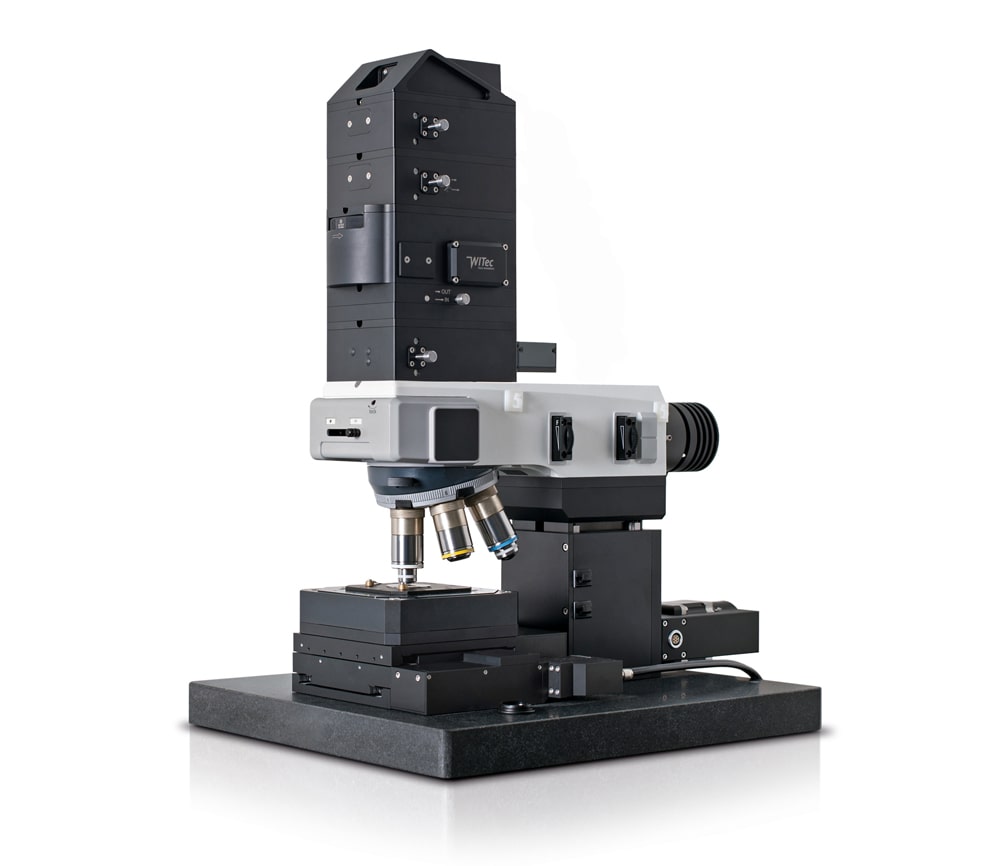 The technique is nondestructive and sensitive enough to acquire data from extremely small volumes and material concentrations. It can accelerate research in fields from nanotechnology to geology, polymers to ceramics, conventional semiconductors to novel two-dimensional (2D) materials, and more as the method's adoption continues to gather pace.
This talk will cover the basics of Raman imaging microscopy and provide detailed examples of the following applications:
2D materials, including carbon nanotubes, graphene, and transitional metal dichalcogenides. Confocal Raman microscopy offers access to material characteristics such as layer number and growth defects that can influence optoelectronic properties.  
Semiconductors, including chemical and physical properties such as composition, stress, and doping. Challenging demands in terms of device quality and reliability require the comprehensive evaluation of inherent stress and crystalline properties that Raman imaging can deliver. 
Pharmaceutical research and life sciences, including modes of actions of cells, the delivery of drugs, active component identification, and determination of their distribution within pharmaceutical end products. As a nondestructive and label-free technique, confocal Raman imaging facilitates a unique understanding of cellular determinants in living cells. 
The measurements featured were performed with WITec alpha300 series Raman microscopes comparable to the one at MIT.nano. The modularity of WITec systems provides experiment-specific configurability, built-in capacity for expansion, and exceptional user-friendliness, making them ideal tools for interdisciplinary research.