The Independent Activities Period (IAP) is a special term at MIT that runs from early January until the end of the month. IAP provides members of the MIT community (students, faculty, staff, and alums) with a unique opportunity to organize, sponsor and participate in a wide variety of activities, including how-to sessions, forums, athletic endeavors, lecture series, films, tours, recitals and contests.
MIT.nano is offering five courses during IAP 2021:
Explore MIT.nano Live
Instructors: Jorg Scholvin, Assistant Director of User Services, Fab.nano; Anna Osherov, Assistant Director of User Services, Characterization.nano; and Nick Menounos, Assistant Director of Infrastructure, MIT.nano
Part 1: January 19, 4:00 PM - 5:00 PM
Part 2: January 20, 4:00 PM - 5:00 PM
Part 3: January 21, 4:00 PM - 5:00 PM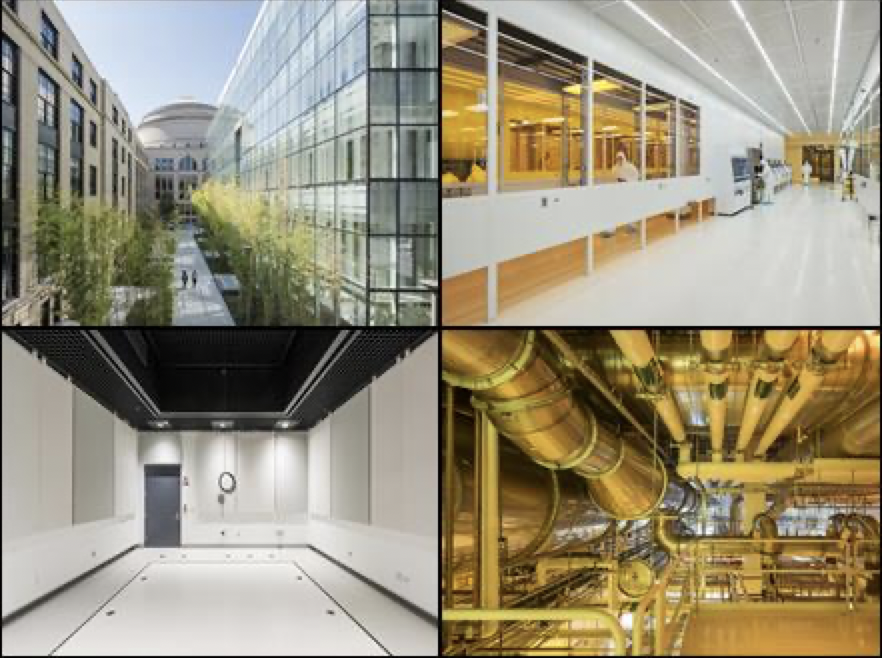 Explore MIT.nano Live
Explore MIT.nano with live zoom tours! This 3-part series takes you behind the scenes of the fabrication, characterization, and supporting infrastructure. You'll learn what it takes to build and see on the atomic scale, how to create a dust-free environment (and why people in bldg. 12 fabs wear bunnysuits), how 5 million pounds of concrete helps us look at atoms, what a 1.5 Megawatt backup generator looks like, and what it takes to filter and air condition 250,000 cubic feet of fresh air every minute! Each tour will last around 1 hour. We'll be walking through the space live with a camera, run small demos, and give you the chance to ask questions as we go along.
 
Part 1 - Live zoom-tour of Fab.nano

Tuesday, January 19, 4–5 PM EST
What is a cleanroom? Why do researchers wear "bunnysuits" in the lab? What is dust and how do you create a dust free environment? In this tour, we'll take you behind-the scenes of the bldg. 12 cleanrooms (levels 1 and 3), answering those questions and providing you with a window into what it takes to create nanoscale devices in the lab.  You'll learn and see the gowning process, we'll demo counting particles for different activities in the lab, learn about silicon (and do some demos with it), and learn about the design of complex nanofab equipment. We will also go behind-the-scenes to the "fandeck" (levels 2 and 4), where the air filtration for the cleanroom is taking place and where we can see how gases, water, and other utilities are routed to the fab tools.
 
Part 2 - Live zoom-tour of Characterization.nano
Wednesday, January 20, 4–5 PM EST
How does a 5-million pound block of concrete help us image at the nanoscale? Learn about why nano-characterization tools are located in the basement, and why MIT.nano was located in the middle of the campus (as far away from roads and subway lines as possible). You'll learn what it takes to create an ulta-quiet environment - without vibrations, magnetic interference, acoustic noise, and thermal fluctuations. We'll do a live demo of vibration measurements, which allow us to understand and correlate how the environment impacts our measurement quality. We'll show how vibrations from Red Line trains travel through the ground, and how a 50,000 lbs heavy "table" helps us filter out that type of interference. Equipped with that understanding, we'll look at some state-of-the-art electron microscopes and nanofabrication equipment - and how the low-noise environment helps us achieve high-quality results.
 
Part 3 - Live zoom-tour of MIT.nano's Infrastructure
Thursday, January 21, 4–5 PM EST
Explore the "secret" spaces of MIT.nano, and learn about the facilities infrastructure that goes into making the labs work. We'll explain the air lifecycle, how to bring in 250,000 cubic feet of fresh air per minute into the building in an energy efficient way, and why there are over 3000 control system measurement points in the building (equal to the total number of points for the entire rest of the MIT campus). We'll also look at the 1.5 MW backup generator (and oil storage tank for it) which helps to keep things moving in case of a power outage (with only a few seconds of interruption). During the tour, we'll take a ride on the freight elevator that can carry up to 14,000 lbs of equipment into the labs. In the cleanroom, apart from filtering the air, we also need to supply ultra-clean water and a broad range of process gases to the lab equipment. We'll look at how process gas lines are installed (of which the building has 15,000 feet) and how we create uninterrupted ultra-high purity gas lines with automatic orbital welding, and we'll explore the engineering controls that help us distribute process gas to the tools and keep us safe.
---
Hands-on Fabrication on Zoom
Instructor: Jorg Scholvin, Assistant Director of User Services, Fab.nano
Monday, January 25, 2021
4:00 PM – 7:00 PM EST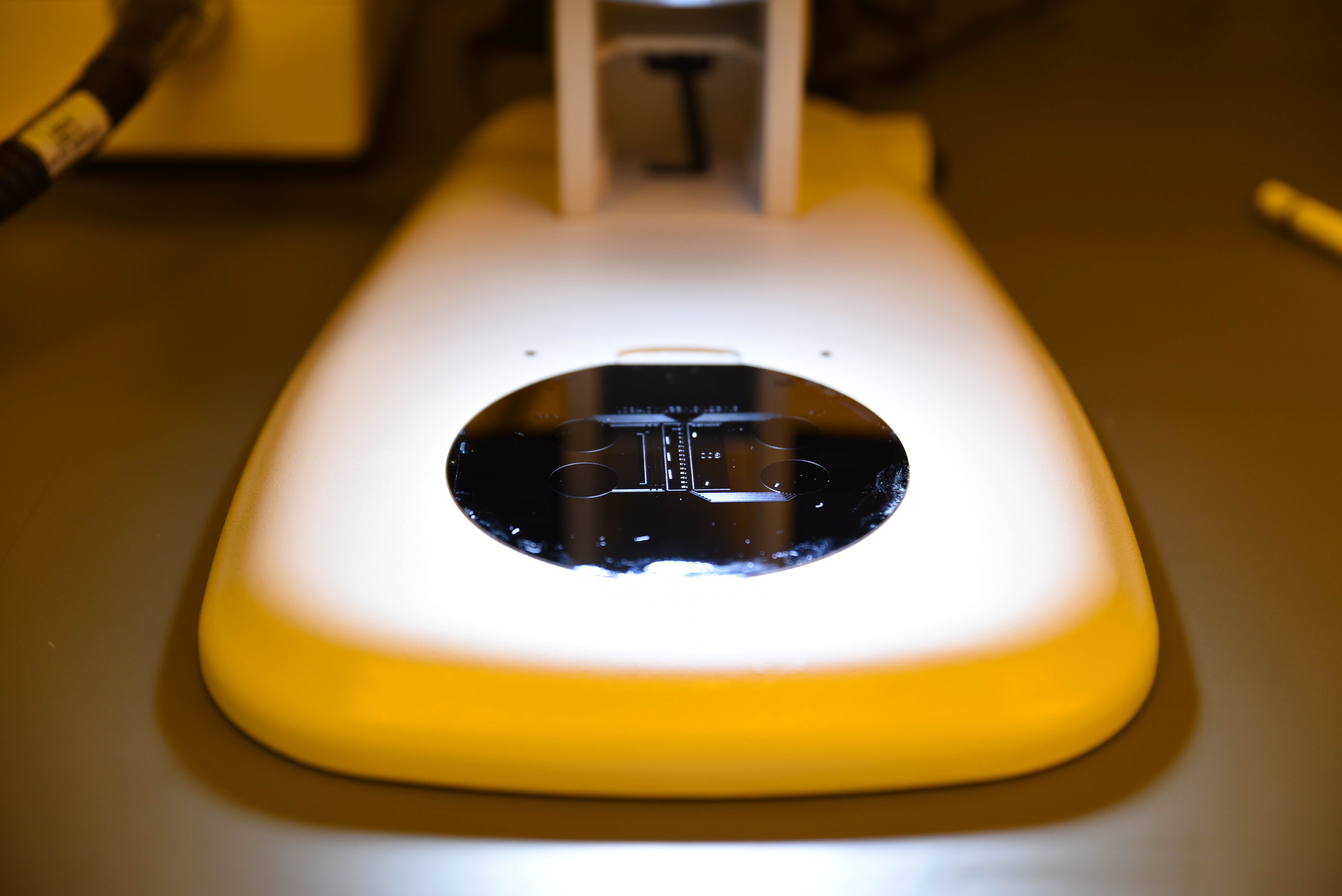 Learn about micro-fabrication techniques, and join us via Zoom for a live fabrication demo inside the MIT.nano cleanrooms! Learn about thin-film deposition, lithography and etching processes at the micro- and nano-scale—and how to combine these techniques to build a semiconductor device (such as you might find in your computers or phones). For our demo, we'll start by taking a screenshot in Zoom (of up to 9 people) and then use the MIT.nano tools to turn it into a diffraction grating on a silicon wafer! At the end of the session, we'll place the wafer inside the window of the fab, so you can come by and see it (safely from outside the building), whenever you're back on campus!
 
No enrollment limit, and open to all members of the MIT community, but participation preference for the "Zoom-to-image" snapshot is given to current undergraduate students.
 
Interested undergraduates can also check out the 6.152J lab that takes place as an in-person lab at MIT.nano this spring (and you'll be the one actually using the equipment in the lab—to design, build and test your own device ideas). Read about the Fall 2019 course at MIT News.
---
Biomechanics in everyday life
Hosted by the MIT.nano Immersion Lab
Instructor: Praneeth Namburi, Postdoctoral Associate
January 6 – 31, 2021
Wednesdays 4:00 PM – 5:00 PM (first session 3:00 PM – 5:00 PM)
or Sundays 11:00 AM – 12:00 PM (first session 10:00 AM – 12:00 PM)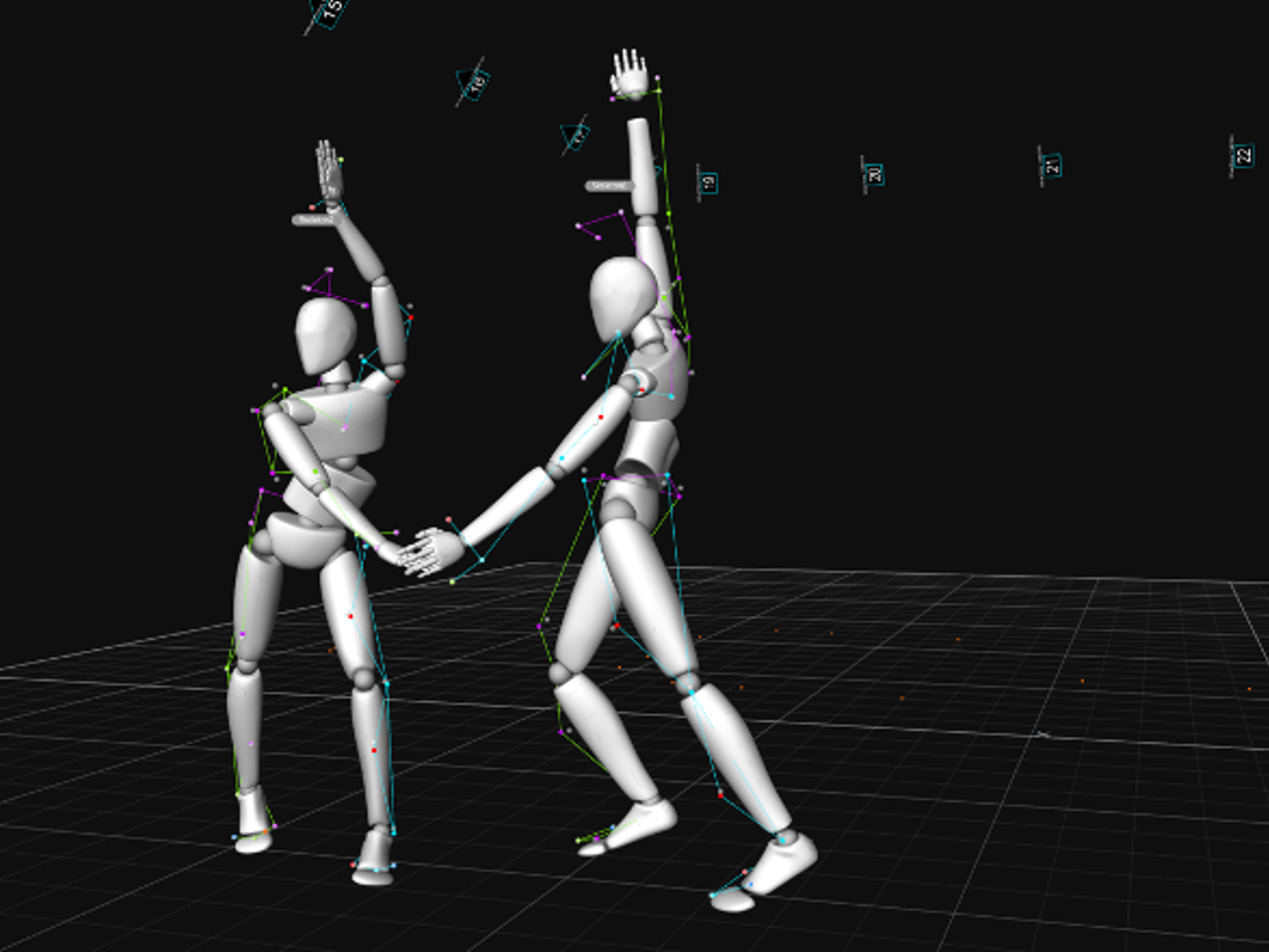 Most of us learn to breathe, walk and move at a time that we can't recall much from and use these skills throughout our lives without really knowing how exactly they work, and how to improve them. Several scientists and artists have spent their lives deciphering how these processes work. Their insights can help you perfect your craft if you are an athlete, martial artist, performance artist, or even interested in improving your health and well-being.
In this course, you will see how motion capture, photogrammetry, EMG, and VR can be applied to understand more deeply how we achieve seemingly intuitive and easy tasks, and how these tools can be used in research, education, and athletic and artistic improvement.
This course is sponsored by the MIT.nano Immersion Lab, which provides space, tools, and a platform to connect scientists and engineers with artists, musicians, and performers through creative projects that bridge multiple disciplines. It also showcases the capabilities of the MIT Clinical Research Center, which supports human research and medical innovation.
You only need to bring your curiosity. There will be four weekly sessions. You can attend either the Wednesday sessions or the Sunday sessions based on your availability. Each session will open with a presentation of concepts and tools and have an interactive component where we will apply the concepts. The session leader will stay after the one-hour session to take questions.
See the syllabus and schedule.
---
nanoStories: Workshop on science communication at the nanoscale
Instructors: Prof. Vladimir Bulovic, Director of MIT.nano; Dr. Annie Wang, Research Scientist; and Samantha Farrell, Administrative Assistant
January 11, 13, 15, 19, 20, & 22
3:00 PM – 5:00 PM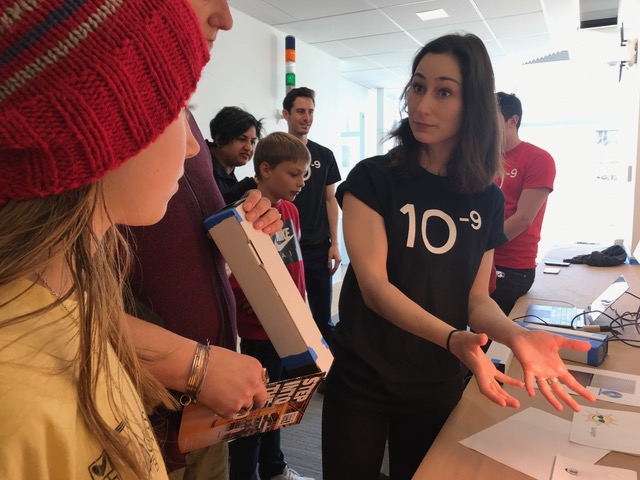 Designed for students with an interest in science communication and STEAM outreach. Guided by instructors and invited guest speakers, in each two-hour class students will explore a new topic, jointly developing an instructional narrative to be told in text, video, and/or interactive multimedia. Outside of MIT labs, nanoscience and nanotechnology appear mysterious. Help us demystify them! The content of the classes will reflect research/exploratory interests of participants.
Limited to 60 participants.
Optional: To receive MIT course credit, also register for 6.S088.
---
Creating, editing, and distributing 360 photography
Hosted by the MIT.nano Immersion Lab
Facilitator: Rus Gant, Director of the Harvard Visualization Research and Teaching Laboratory
Session 1: January 4, 6, & 8
Session 2: January 25, 27, & 29
Both sessions 1:00 PM – 4:00 PM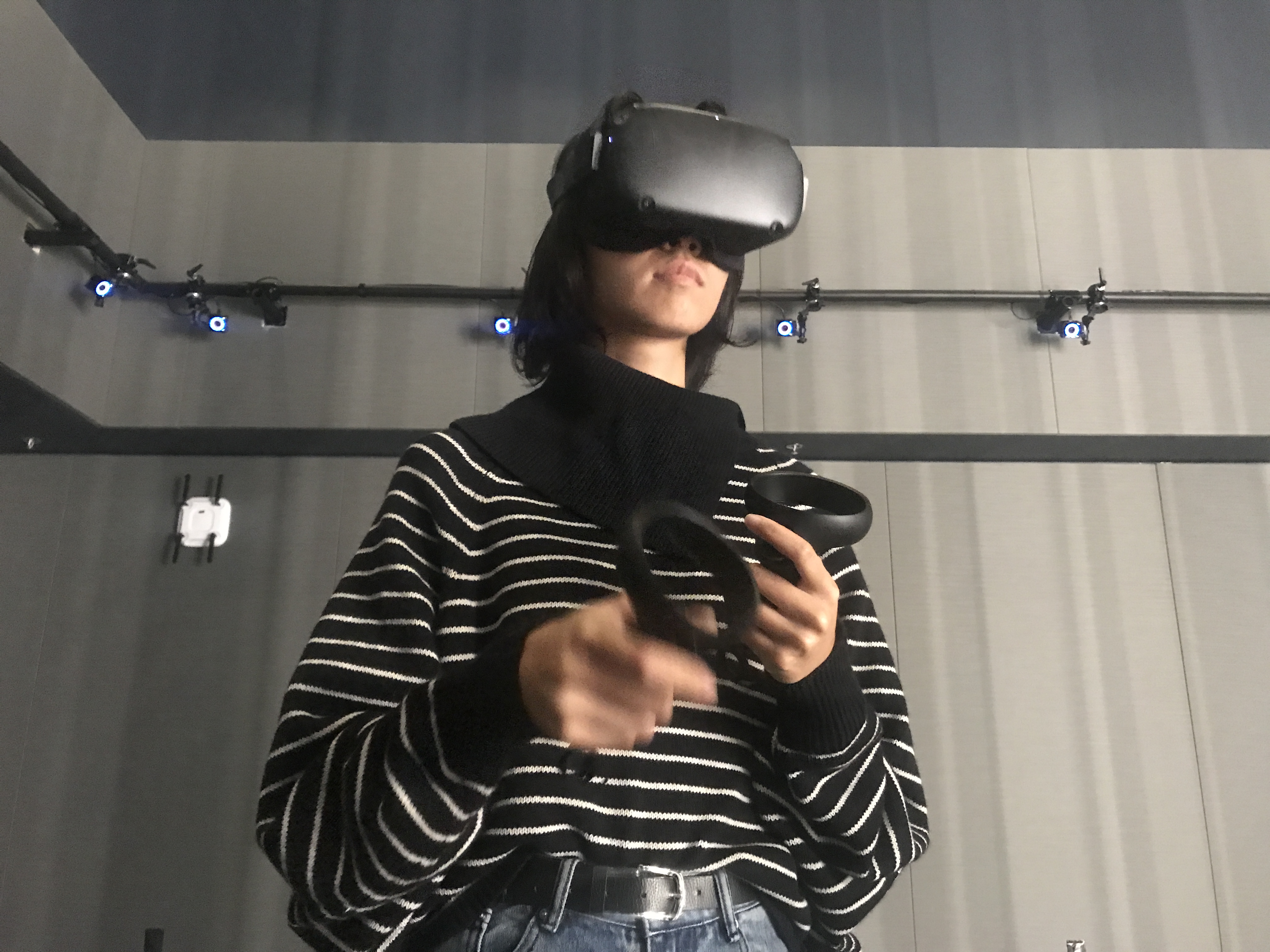 This course will provide a thorough introduction to the art and technology behind 360 degree immersive photography and how to integrate photographic and graphically produced content into finished VR applications and experiences. Through a combination of background lectures and hands-on workshops, this course will give you the skills you need to become a 360 photographer or filmmaker.
The course will take students through over a century and a half history of panoramic photography, ranging from the pre-Civil War era to the present day world of virtual reality. A wide range of use-cases for these types of images will be presented, as well as how to use them to increase viewer interaction and immersion. Students will be introduced to the specialized cameras and editing software packages used in this field, as well as the various online sites and file formats necessary to distribute immersive content for technical and artistic uses. To view the images created with the 360 camera provided to the participants, we will also provide on loan a Quest 2 VR headset. 
This workshop will be hosted by the MIT.nano Immersion Lab, which before the class begins, will send you a kit containing a 360 degree camera, a Quest 2 VR headset and a monopod. This kit will be expected to be returned upon the completion of the class, as it will be offered to the next set of participants. Rus Gant, Director of the Harvard Visualization Research and Teaching Laboratory and an international 3D artist, computer engineer and educator, will be leading the workshop. 
 
Limited to 10 enrollees per session on a first come, first served basis. Preference may be given to those with urgent research needs. Participants must be located in the United States, due to shipping of the equipment. Shipping costs will be covered by MIT.nano.
Participants will need to have a Facebook account, or be willing to make a temporary Facebook account, to pair for use with the Oculus headset.
---
Technology for human monitoring during the COVID-19 pandemic - MIT's approach
Co-sponsored by MIT.nano, MIT's Institute for Medical Engineering & Science (IMES), and the Department of Mechanical Engineering (Meche)
Module 1: January 26 1:00 PM – 2:30 PM & 3:30 PM – 5:00 PM
Module 2: January 27 10:30 AM – 12:00 PM & 1:00 PM – 2:30 PM
Module 3: January 28 1:00 PM – 2:30 PM & 3:30 PM – 5:00 PM
Participants may attend one or all modules.
Learn how MIT researchers deploy physiological sensing technologies for COVID monitoring during the pandemic and understand the ins and outs of conducting human subjects research. This three-day course will cover topics including physiological monitoring devices and the human subjects research enabled by these technologies, the ethical and regulatory requirements for conducting human subjects research, and the myriad of resources available to MIT researchers through the IMES Clinical Research Center, the MIT.nano Immersion Lab, and MIT ecosystem partners. Students will also learn about available UROP and graduate research opportunities.
Module 1 will introduce the physiological monitoring technologies used in MIT's COVID-19 Surveillance Study and provide a sneak peek of the newly renovated IMES Clinical Research Center and the facilities, equipment, and services available to researchers engaged in human subjects research.
Module 2 will provide foundational awareness in constraints associated with human subjects research, including ethical and regulatory requirements. Instructors will provide a roadmap for writing research proposals and designing protocols with an eye toward IRB approval and NIH funding applications, as well as operationalizing a study.
Module 3 will provide information on NIH proposals more broadly, with an emphasis on biostatistics and COVID related medical data available through the NIH.