Conference digs into nanoscale innovation's potential to influence the built environment
In popular culture, nanotechnology is often portrayed as nanobots, nanoparticles that confer superpowers, and other extremely miniscule applications. In reality, however, nanotechnology is around us at all scales—from a skyscraper to systems that span cities.
To consider the impacts of nanoscale innovation on the built environment, MIT faculty, students, and researchers recently gathered with startup founders and industry partners at BUILD.nano, a daylong conference focused on the potential for nanotechnology to transform how we design, build, and live in our homes and communities.
Co-sponsored by MIT.nano, the MIT Center for Real Estate (CRE), and the MIT Industrial Liaison Program (ILP), the event, held on April 13, explored current research through four categories: building materials, energy, materials and surfaces, and bodies and biology.
"What is the future of technology and innovation for real estate, and what drives change in this space?" asked Andrea Chegut, director of the MIT Real Estate Innovation Lab, in her opening remarks. She emphasized the importance of creating a science, technology, and venture capital community to help bring technologies for the built environment to market. "I'm very excited about all the invention and innovation going on," Chegut said.
This wide range of innovation was evident as the day progressed, with talks by faculty and researchers from Civil & Environmental Engineering, Mechanical Engineering, Electrical Engineering & Computer Science, Chemical Engineering, and Urban Studies and Planning, as well as eight MIT-affiliated startups. Topics ranged from ancient Roman concrete to cutting-edge nano-architected materials, solar power to sustainable batteries, insulated windows to fabrics that thermoregulate, and smart homes to multi-purpose streetlamps.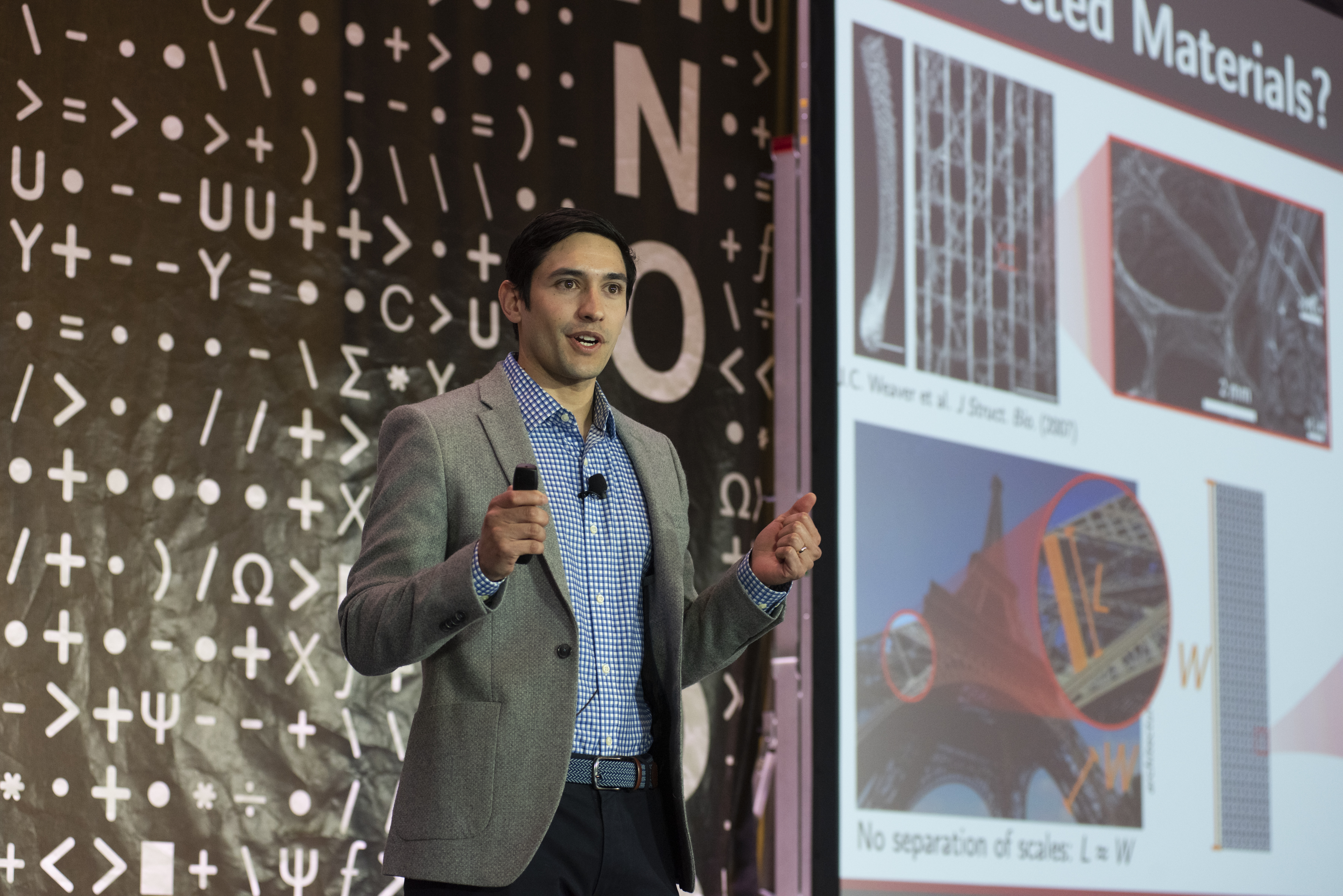 Building MIT.nano
A panel discussion led by Vladimir Bulović, faculty director of MIT.nano, reflected on the intricate planning of MIT's shared-access facility for nanoengineering, which earned LEED Platinum-certification by the U.S. Green Building Council for sustainable practices in new construction. MIT Department of Facilities Senior Project Manager Travis Wanat, Turner Construction Company Executive PJ Johnson, MIT Office of Sustainability Director Julie Newman, and HGA Design Principal Samir Srouji discussed the importance of a shared commitment to sustainability from the beginning of the project. "We were challenged to make this the most efficient research cleanroom facility in the world. To do that, we had to have members of the team—design side, engineering side, and the build side—at the table early," said Wanat.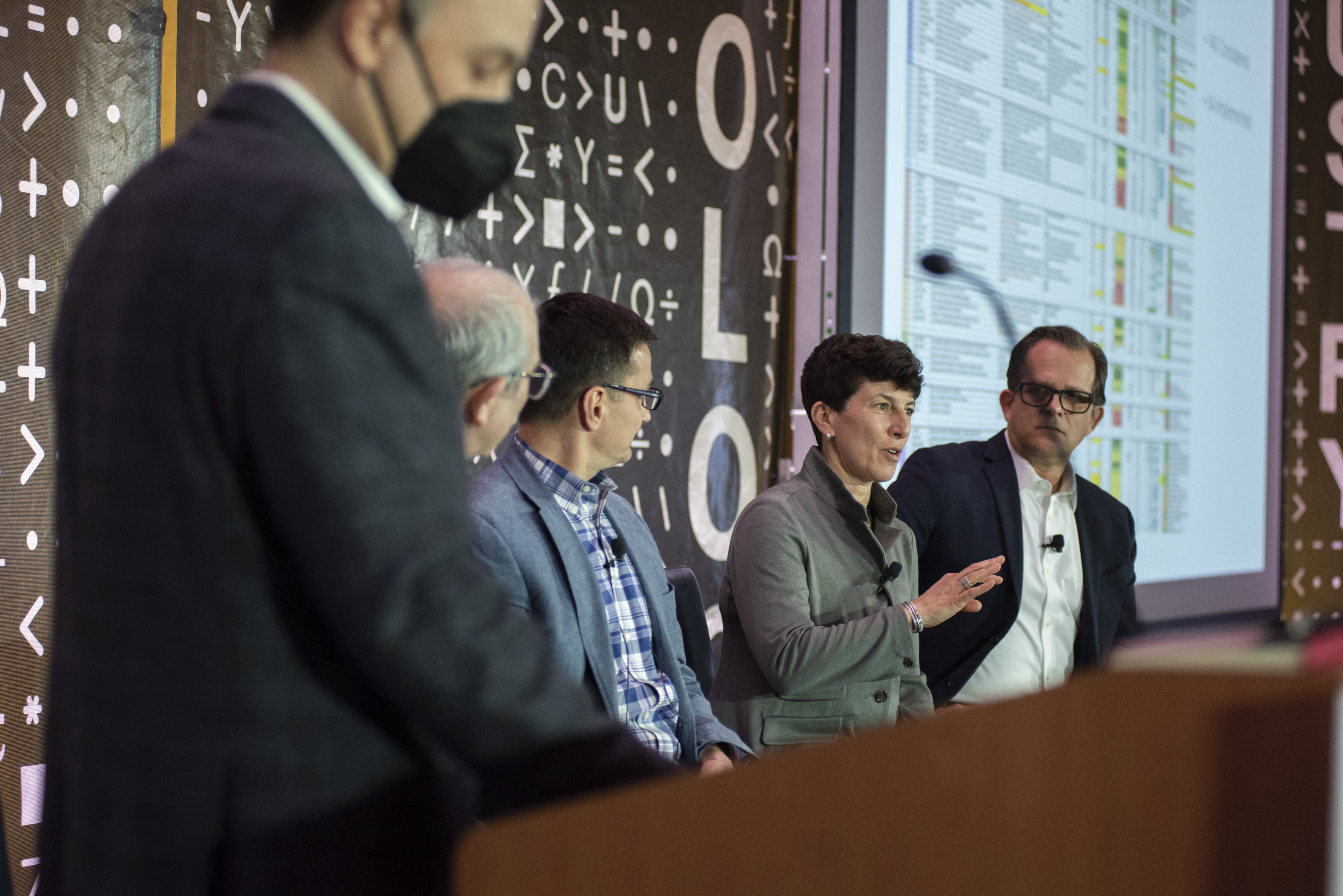 The MIT project team—which included all the members of the panel—considered 167 energy conservation measures (ECMs) in planning MIT.nano, ultimately implementing 60. Newman spoke about MIT.nano setting the compass for the rest of the campus. "The take home is you don't need an aggressive climate action commitment or aggressive LEED standards to build a building of the stature that we've built. This helped set the guidelines for where MIT could go beyond anybody's imagination at that period of time."
The panel concluded with Srouji announcing MIT.nano's most recent award—Excellence in Architecture for a New Building by the Society for College and University Planning.
From the lab to the market
The BUILD.nano speakers presented challenges and possible paths to a more-efficient future. Kairos Shen, Executive Director of the MIT Center for Real Estate, said the conference related to two of the center's priorities. The first, he said, is the intersection of climate and real estate, and how sustainability and energy opportunities can directly impact livability in buildings. The second is assessing emerging technologies that relate to real estate, from individual building components all the way up to city-scale systems. "I think that the long-term impact of nanotechnology is yet to be felt in the built environment and the real estate industry," he said.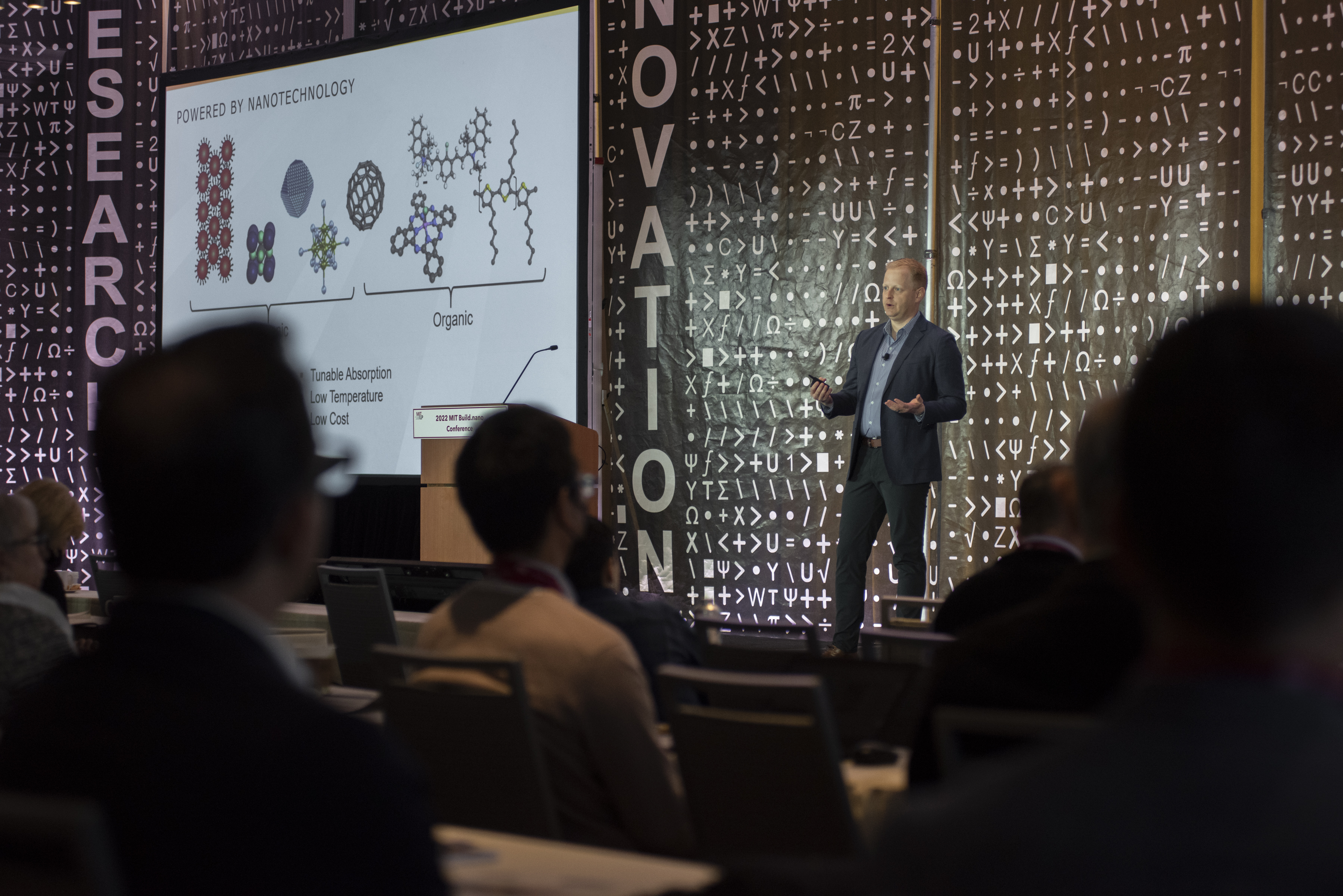 BUILD.nano also featured MIT-related startups working to find creative solutions to energy loss, carbon emissions, and the high costs of sustainable options, to name a few. Ubiquitous Energy CTO and co-founder Miles Barr spoke about harvesting energy from infrared and ultraviolet light; Elise Strobach, CEO and co-founder of Aeroshield, presented nanoporous glass insulation to create more energy efficient windows; and Polyjoule CEO Eli Paster discussed ultra-safe, sustainable batteries that offer a long life at low cost. An afternoon exhibit gave attendees the chance to meet these startup founders and others from the MIT Startup Exchange.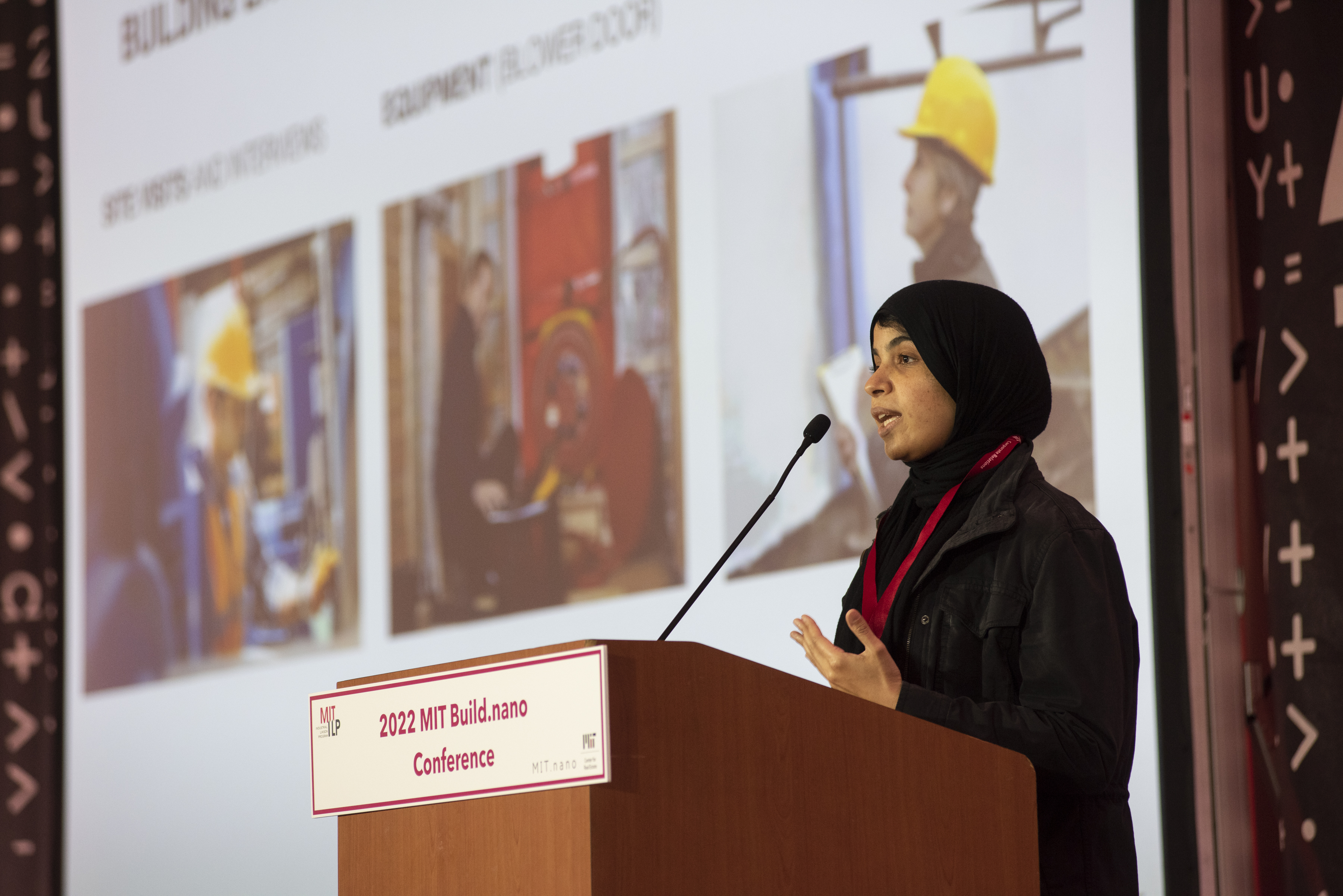 In the end, Bulović said, asking questions about how to build a better world increasingly leads to the nanoscale. "We experimented with something entirely new—we tried to bring the very small scale to something that's huge. If we are going to build the environment in a sustainable way, solutions do need to come from our understanding of how to use the right materials in a scalable form."