IMMERSED IN: Music
Physiology and musical performance
DATE: Wednesday, July 28, 2021
TIME: 11 a.m. – 12 p.m. EDT
SPEAKER: Will Dailey, American songwriter and performer
Abstract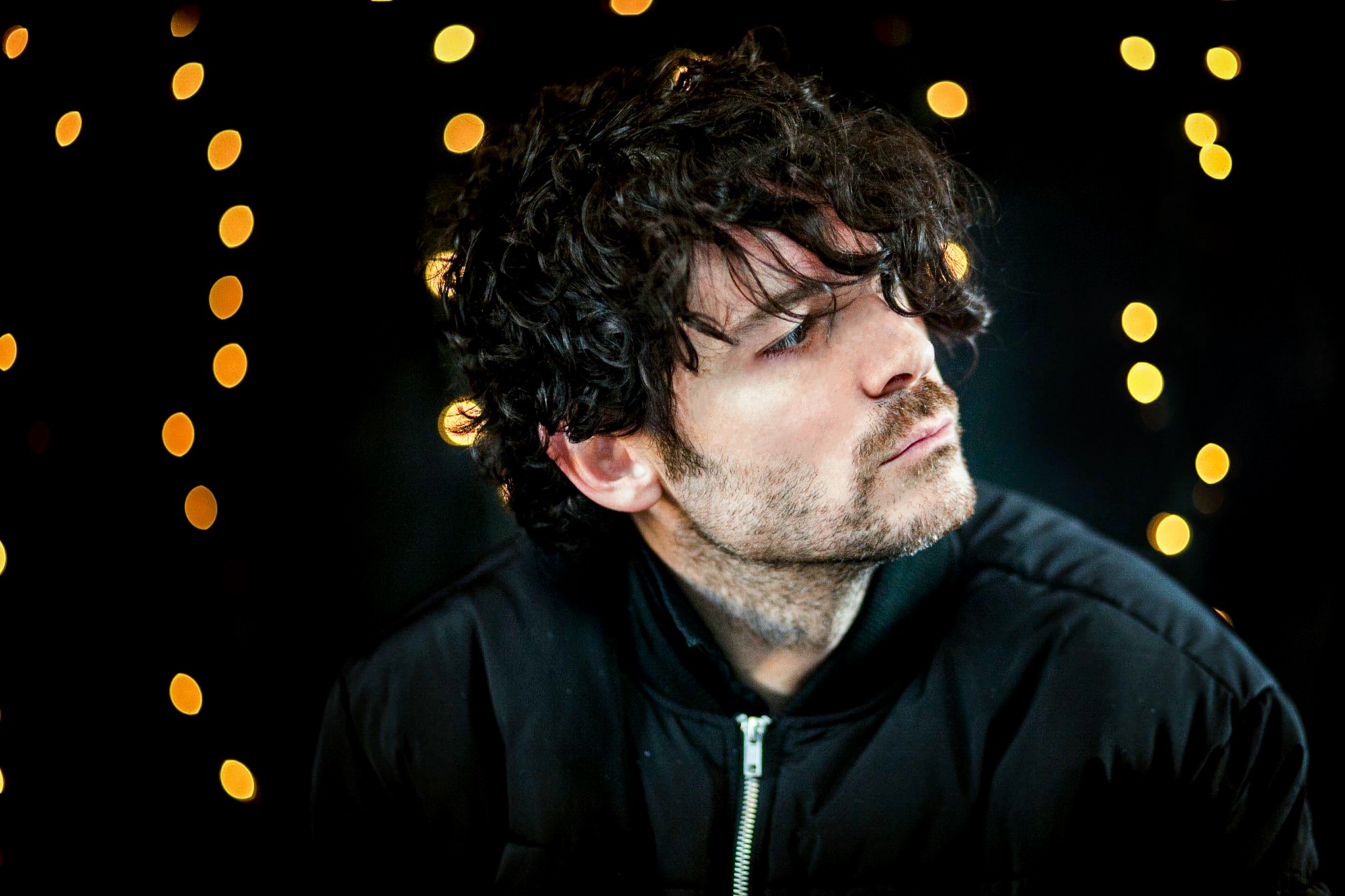 In this session of IMMERSED, independent recording and performing artist Will Dailey will give a live musical performance from inside the MIT.nano Immersion Lab.
Following the performance, there will be a discussion on the intersection of music and physiology, and how observing movements and physiology of a performer can not only give useful insights about the performance, but also potentially inform a performer about their posture to ensure the longevity of their musculoskeletal system.
Prior to this seminar, Dailey joined MIT Postdoctoral Associate Praneeth Namburi to record his movements and physiological signals while playing using the tools of the Immersion Lab. Data generated allowed the two to analyze the difference in physiology of Dailey's finger muscles between strumming and finger-picking. There were also signs of exertion in the rotator muscles, allowing for potential stress-reducing adjustments in those muscles for musicians.
ABOUT WILL DAILEY
Will Dailey is an acclaimed independent recording and performing artist. His sound has been described as having a rich vintage vibe while having a firm appreciation of AM rock, pop and big hooks leading famed Rock journalist Dan Aquilante to call him "the real deal". Dailey's latest album, National Throat, has been met with stellar reviews, over 8 million spins on Spotify, top 20 on Billboard Heat Seeker chart and won Album of the Year in the Boston Music Awards, New England Music Awards, and Improper Bostonian.
Dailey, who is already a three-time winner of the Boston Music Award for Best Singer/Songwriter and two-time winner for Male Vocalist, also won Artist of the Year in 2014. Most recently, in 2016, he shared the stage with Eddie Vedder in Chicago, joining him for 5 songs for the Hot Stove Cool Music Benefit and was direct support for G Love's summer tour. In June 2013 he was featured on a Stephen King/John Mellencamp project produced by T Bone Burnett called Ghost Brothers Of Darkland County and, in that same year, released an original song he wrote inspired by Jack Kerouac's "Tristessa". In September 2013 he played his fourth Farm Aid Concert along side Neil Young, Willie Nelson, Dave Matthews, and John Mellencamp.
Dailey's music has been featured on over 50 TV programs and films. He is now back in the studio recording exclusive material.
about immersed
IMMERSED is a monthly seminar in which we explore the possibilities enabled by immersive technology and interactive experiences. Technologies such as motion capture, virtual and augmented reality, photogrammetry, and related computational advances bestow the power to gather, process, and interact with data from multiple modalities, providing unique insights and fostering interdisciplinary collaborations.
IMMERSED examines how immersive technology is shaping innovations across the sciences and the arts through a mix of lectures, demonstrations, and tutorials. IMMERSED is sponsored by the MIT.nano Immersion Lab, which provides space, tools, and a platform to connect scientists, engineers, artists, performers, and others through creative projects that bridge multiple disciplines.
To receive event announcements, sign up for our email list.